April 4, 2008: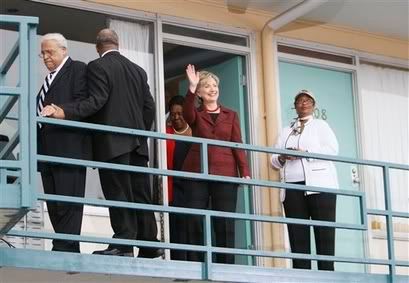 April 4, 1968:
The old man on the far left appears to be close to tears. (Why else would the other man be grasping his wrist like that?) And no wonder. He knows where he is, and when.
But where did the possible future President acquire her demeanour? And what did she think she was doing? Attending a St. Paddy's Day parade? Receiving an Oscar? Opening a fucking
restaurant
?
A nation that continues year after year to spend more money on military defense than on programs of social uplift is approaching spiritual death.